Why do I need a Mechanical Keyboard Simulator?
Mechanical Keyboard Simulator is a lightweight program designed to simulate the feel and sound of mechanical keyboards. It is perfect for those who prefer the tactile feedback and clicky sound of mechanical switches, but don't have access to a physical mechanical keyboard. Without the high price tag, you can enjoy the satisfying sound and feel of typing on a mechanical keyboard. Also, it allows you to understand the sound of each keycap or key switch without making a purchase.
Features of Mechanical Keyboard Simulator:
Realistic sound and feel - Mechanical Keyboard Simulator provides a realistic simulation of mechanical keyboards, complete with sound effects and tactile feedback. You will feel like you are typing on a real mechanical keyboard.

Customizable settings - Mechanical Keyboard Simulator allows you to customize the sound and feel of your keyboard to suit your preferences. You can choose from various switch types, including Cherry MX, Gateron, and Kailh, and adjust the sound and volume of the keystrokes.

Supports multiple languages - Mechanical Keyboard Simulator supports numerous languages, including English, French, German, and Spanish. You can easily switch between languages to suit your preferences.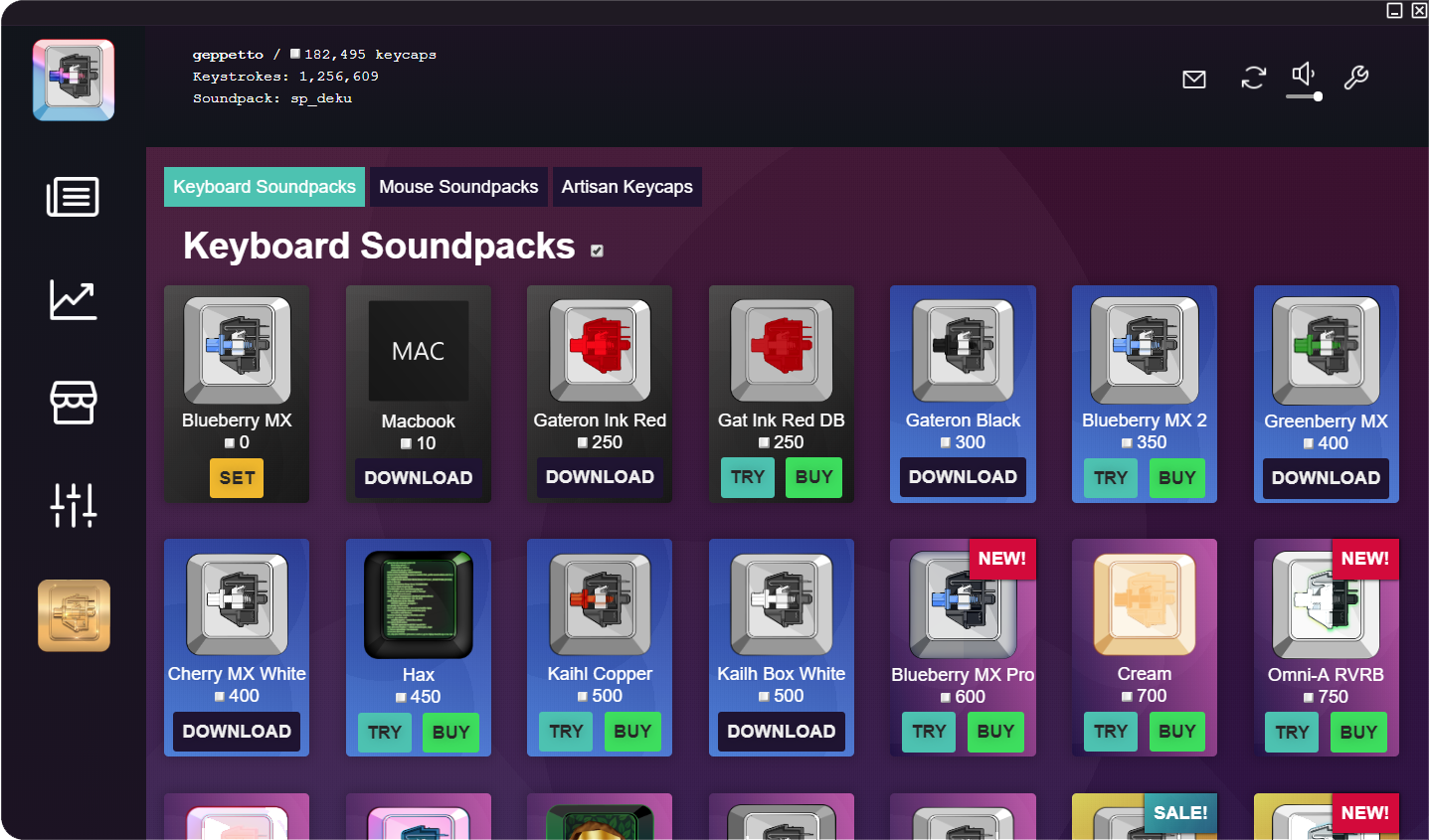 Where to try a Mechanical Keyboard Simulator
Online?
You can download many programs via the web and install them on your computer. However, as safety is important, we recommend you try the web versions first, as these are as good as the programs you can download on your computer.
https://kbs.im/

 - A simple and easy web version you can use to try different kinds of Mechanical Keyboard Simulator that lets you choose from various key switches, keyboard design, and colour.

https://keyboardsimulator.xyz/ - This is another choice as it has more options you can play around with. For example, you are choosing different kinds of colorways for your keycaps.
Buy the mechanical keyboard now, or try a simulator first?
Try it first. Why? It's free.
If you haven't tried a mechanical keyboard yet, you may have heard how it sounds from many Youtube videos. Although they are louder than regular keyboards, they offer greater typing comfort, and some people even enjoy the noise they produce. Mechanical Keyboard Simulator can assist you in determining if this type of keyboard suits your needs. The simulator uses high-quality recordings of actual mechanical keyboard keystrokes, which impressed me.
Conclusion
If you want a great typing experience, try any of the above Mechanical Keyboard Simulators. Its realistic sound, feel, customizable settings, and lightweight design make it the ultimate software tool for keyboard enthusiasts.